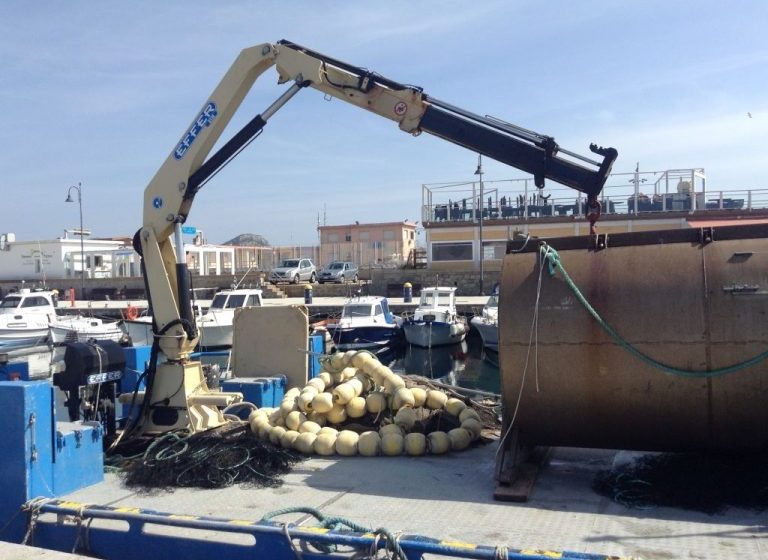 Effer marine foldable knuckle boom cranes can work in tight spaces thanks to their compact size and shape. They can be installed on different types of vessels and they are superb for carrying out loading and unloading operations in complete safety, such as the handling of containers, equipment as well as heavy and delicate materials. They are also ideal for applications related to ROV equipment and are often used for operations on the deck of the craft, on platforms and in port areas.

The EFFER 85M foldable knuckle boom crane is a compact and rugged crane which can handle up to 650kg at a radius of 10.56m.  It can be used in a variety of industries, and is suitable for:
Fishing industry power block cranes
ROV hangers
General cargo applications
TECHNICAL SPECIFICATION – STANDARD SUPPLY
Crane Model:  85M
Hydraulic Requirements: 25 litres/minute @ 320 bar
Lifting Capacity: From 2330kg @ 3.64m to 650kg @ 10.56m
Number of Extension Sections: From 1 to 4 hydraulic extensions
Slewing Arrangement: Rack and pinion, 380° limited slewing*
Slew Motor: N/A
Winch Type: Dinamic Oil*
Winch Capacity: To suit the crane model
Winch Rope: To suit the application
Controls: Free standing control station*
Safety Features: Emergency stop button*
Cylinder Rods: Marine grade nickel chrome plating
Pins: Marine grade material protected with Geomet® coating
Hoses, Fittings & Pipes: All components are suitable and protected for a marine environment
Weight: Up to 1200 kgs
Dimensions: 2330mm (L) x 775mm (W) x 2200mm (H) in stowed position
Paint Finish: Marine coating cataphoresis paint system, any RAL color available on request
DATA SHEET
Description
Unit of Measure
1S
2S
3S
4S
Max. lifting moment (+25°)
kgm
8530
8190
8000
7800
kNm
83,6
80,3
78,4
70,9
Slewing arc
(°)
380
Slewing moment
kNm
24,50
Working pressure
bar
320
Recommended oil delivery
l/min
25
Weight of the standard crane (±2%)
kg
1010
1100
1180
1280
DIAGRAMS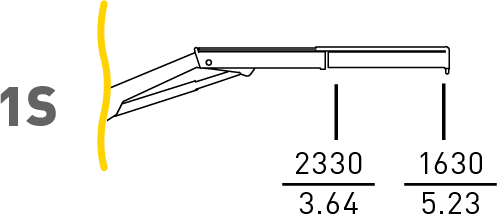 Cranetech is proud distributors of Effer 85M cranes in Perth, WA. Our expert team at Cranetech will be able to help you with all your foldable marine crane needs. Our team has extensive experience and will be able to recommend the right equipment for the job. Please check out our Effer Marine Cranes page to learn more about Effer marine cranes and feel free to contact our sales experts to find the right crane for your business needs.