Crane for roofing – Effter Truck Cranes
April 26, 2019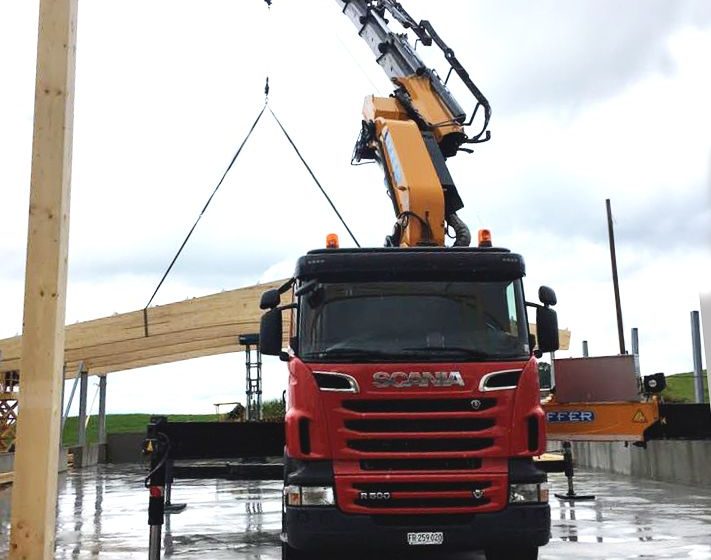 When dealing with roofing, it is fundamental to work with cranes having characteristics that set them apart from the rest such as speed, precision and boom length. Effer cranes not only meet these requirements perfectly but do so much more.
They indeed provide an advantageous crane weight and boom length ratio, with an impressive lifting capacity even at considerable heights. Furthermore, thanks to Effers Wind & Drive solution, you are able to work with the winch without having to assemble and disassemble crane components at the beginning and end of the operations. A nice time-saver that can be used enabling you to do more jobs so increasing your competitiveness!
For the roofing sector, the Effer range which gives its best starts from 20 txm. In particular, models from 50 txm upwards are much appreciated by those working in the field, because the decagonal structure of arms and extensions allows you to operate at significant heights with large loads applied to the winch without the risk of uncontrolled side slipping.
A feature of the new electronic management system Progress 2.0 is the AWC (Assisted Winch Control), which provides real assistance in keeping the load attached to the winch always at the same distance from the head pulley, even when the operator extends or closes the extensions of the base machine and the jib. A really clever solution to work safely and effectively in the roofing industry! In addition, with the display on the remote control, it is easy to monitor all the crane data values also when close to the load.
Furthermore, a precise and powerful rotation is critical to successfully work in this field: Effer is the first manufacturer to introduce the slewing ring on a 20 txm crane, the revolutionary ICON 215! To operate with infinite rotation and precision down to the millimetre, the slewing ring is the best system since it guarantees maximum accuracy even at large distances.