Benefits of a vehicle mounted crane
June 8, 2018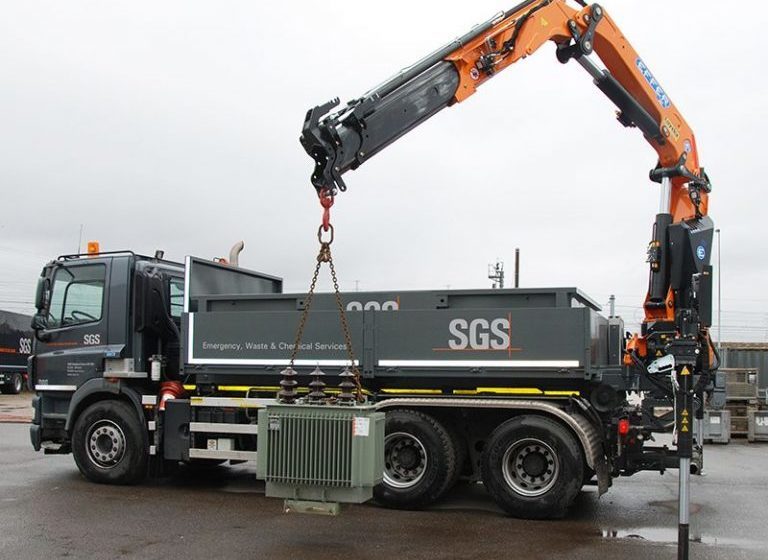 Investing in a vehicle mounted crane is a great way to build your businesses' capabilities and efficiency. Fitting a crane to a ute or truck gives those resources extra value, and offers a far more flexible solution than a fixed crane or using extra machinery (such as a forklift) to unload materials. The cranes can be operated from inside or outside the vehicle, and the vehicle itself can be moved by anyone with the correct driver's license.
Vehicle mounted cranes come in a wide range of sizes and lifting capacities and can be fitted with a wide array of vehicles in whatever configuration works best for your needs. They offer greater flexibility than conventional, immobile cranes that require support pads and are easier get to difficult sites. Vehicle mounted cranes also have the benefit of being able to transport heavy materials on the crane itself without requiring more machinery to unload the vehicle. As there is less site preparation required, less machinery required for unloading, and a shortened preparation time, vehicle mounted cranes are a great way to reduce costs and maximise revenue.
Cranetech in Malaga supplies and services cranes from Effer, Unic, and Maxilift that come in a variety of configurations and sizes to match your needs. Choose from a knuckle-boom or straight-boom configuration (click here to learn about the differences between the two) with a wide variety of attachments and winch options. The team at Cranetech know finding the right crane for the job is vital, and are ready with expert advice to ensure the best outcome for your business.