Proven loading performance for your vehicle with Tommy Gate Tailgate Lifter
June 8, 2018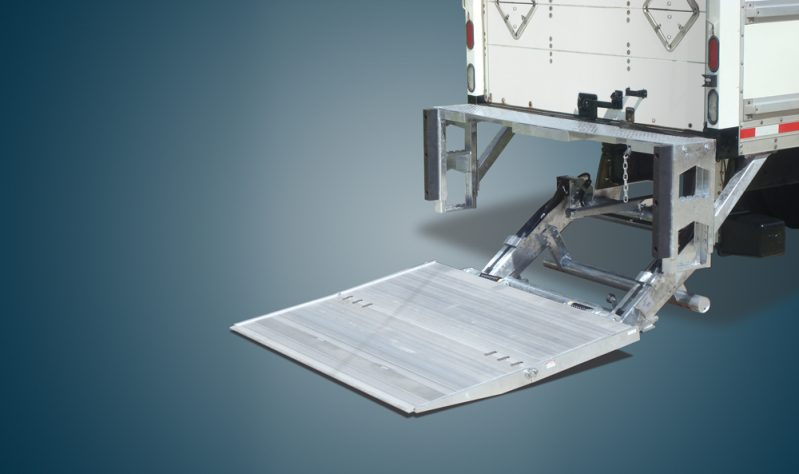 Available from Cranetech are Tommy Gate liftgates, a high quality and versatile addition to your ute, truck or van. Once installed by our experienced Perth-based team Tommy Gate liftgates allows the operator to work in a safer condition and with much more efficiency. With the liftgate doing the heavy lifting into your vehicle there's less chance of injury and strain to the operators, while also reducing costs.
For utes, Tommy Gate offers the G2 Series liftgate. The Tommy Gate G2 is a dual-cylinder, parallel-arm design which utilises a pair of hydraulic cylinders to lower and raise the lift by applying direct power to both sides of the platform. The frames and platforms on every G2 Series liftgate are hand assembled and hand welded, while precision parts are laser cut and/or robotically welded. The G2 Series Lift-N-Dump models include all the same features and functions of other G2 liftgates, but also offer a unique dump-through capability to be used with dump bodies.The
The Railgate Series of lifts are designed specifically for walk-in step vans and incorporate a roller-based drive system to ensure sturdy, dependable performance through extensive cycling. This medium-duty railgate is ideal for high-cycle applications in any environment. These lifts are built with the highest quality components and place a priority on function and safety. High-cycle railgates come standard with safety trip bar, auto open and close, and recessed lights. Taper-integrated cart stops are optional on extruded aluminium platform models.
Tommy Gate products are manufactured at a state-of-the-art factory in the USA by the family owned Woodbine Manufacturing company, where they have been producing hydraulic lifts for over 50 years. Tommy Gate's strong reputation for quality has been built through a strict adherence to the highest standards of engineering, craftsmanship and customer service. Dual-drive liftgates provide increased durability for rigorous cycling and have low maintenance requirements.
To learn more about the Tommy Gate range or if you're considering upgrading your fleet, contact the team at Cranetech today!